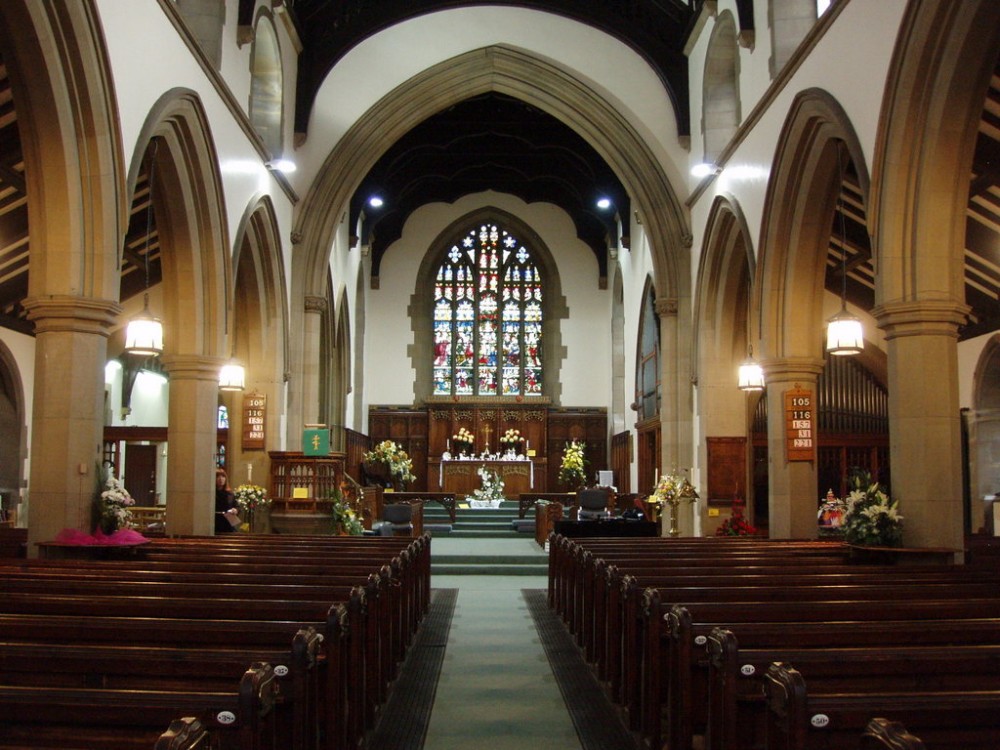 Welcome to Holy Trinity and St Jude's Church.
In the light of the current corona virus outbreak the church opening is restricted. However, we are now conducting the following services via Facebook live:
Sunday Evening 8 p.m. Compline (Night Prayer)
Tuesday to Saturday 8:30 a.m. Morning Prayer
A link to our Facebook page can be found at the foot of this page.
***News***
We now produce a weekly newsletter. If you would like to receive a copy please complete the form on the folowing link:
We are pleased to advise that the church continues to be open for Sunday worship with two identical services at 9:30 a.m. and 11:00 a.m. You must pre-book to attend in person.
Please contact Rev'd Stuart on (01422) 613668 or stuart.stobart@holytrinitystjudes.org.uk stating which service you wish to attend, the number of people and a contact telephone number. Please also read the 'What to Expect' instructions for further information.
The 9.30am Sunday service will be live on WebEx, for those who prefer to watch at home. Please contact Rev'd Michelle for WebEx invitation and joining instructions.
The church is also open for a midweek communion service at 9:30 am on Wednesdays. There is no need to pre-book but please read all of the information about what to expect when attending services in church. Please use the main door under the tower only to enter.
If attending church on either day, please note that there will be restricted access, and all necessary Covid safeguards will be in place, following all Government and Church guidelines, and a detailed risk assessment. Access will be via the main tower door only and exit via the South door.
Please note: The wearing of a face covering/mask while in church will be compulsory for those attending church so please make sure you bring one with you if attending in person.
Please do not come if you are experiencing any possible Covid symptoms, and can we ask you also to think carefully before attending if you are in a vulnerable group. We will do our utmost to keep everyone safe, but it remains your decision and responsibility
Keep us, good Lord,
under the shadow of your mercy
in this time of uncertainty and distress.
Sustain and support the anxious and fearful,
and lift up all who are brought low;
that we may rejoice in your comfort
knowing that nothing can separate us from your love
in Christ Jesus our Lord.
Amen.'
Whilst we are restricterd in our opportunities to meet in church please follow this link to find the Readings, Sermon Intercessions and Activity Sheets for Sunday's Service.
We have also added a page to the website which gives some information about What is Happening as Lockdown Eases Please have a look at this page to see if there is anything you would like to get involved with.
Please follow this link for more prayers to help us through this outbreak.
Or go to the Church of England Prayer of the Day
Please remember our Facebook Page. A link can be found at the bottom of this page.
Please get in touch if you have any questions.